Ornamental bird deterrents
Completely copper or dark brown pre-painted steel.
Longitudinal covering, maximum duration.
The ornamental bird deterrents are recommended to protect the edges of gutters and of pitch roofs of the buildings.
The special ornamental shape guarantees optimum visual impact and they are suitable for all kinds of birds.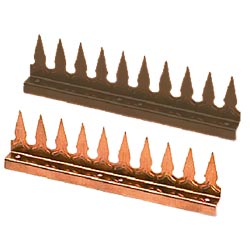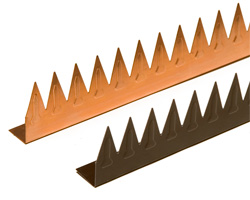 Modena-type needle strip
Needle deterrents